---
---
From the 20th to the 25th of August 2015 I co-organised Relearn in Zinneke in Bruxelles. Relearn is a format for self-organized summer schools collective learning situations.
Apart from co-organising the the actual event I also took care of one of the tracks with Dennis de Bel. This track, called Wirelessness. The track explored Software Defined Radio, which at the time became relatively accessible recently through RTL-SDR. Using SDR, we explored the radio spectrum and related infrastructure in the city of Brussels. For example by heading out on an Antenna Safari in the city. By discovering and decoding pager signals. And by tuning a slim jim antenna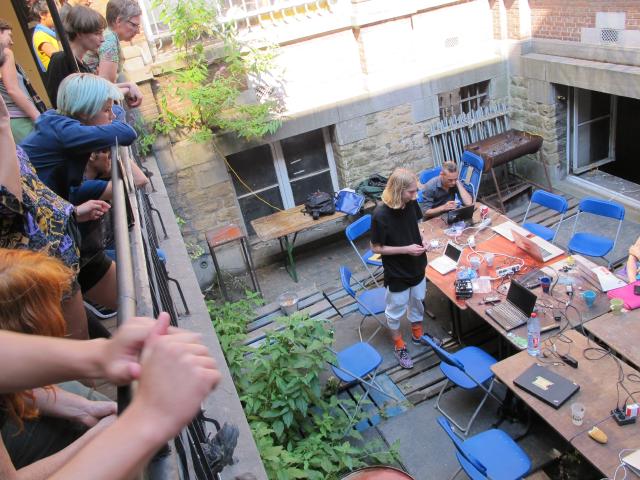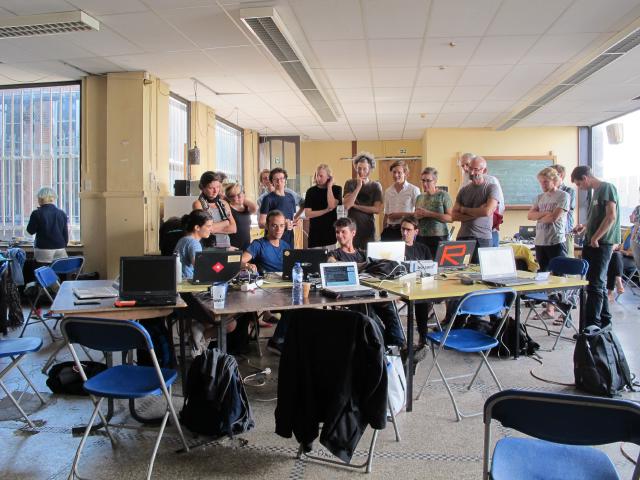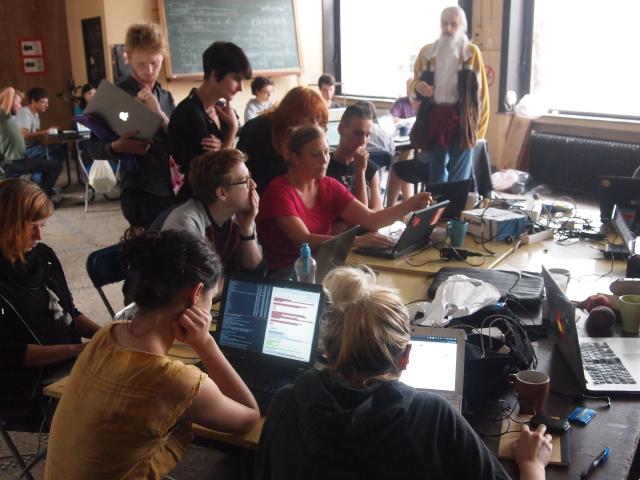 One of the best parts of relearn was the specific network setup where there was only a local / off-line network and there was no DHCP server on the router. Participants had to self-assign IP-addresses by picking one from a stack of printed cards. The off-line router situation eventualy lead people to find ways and teach each other to tunnel out to the internet.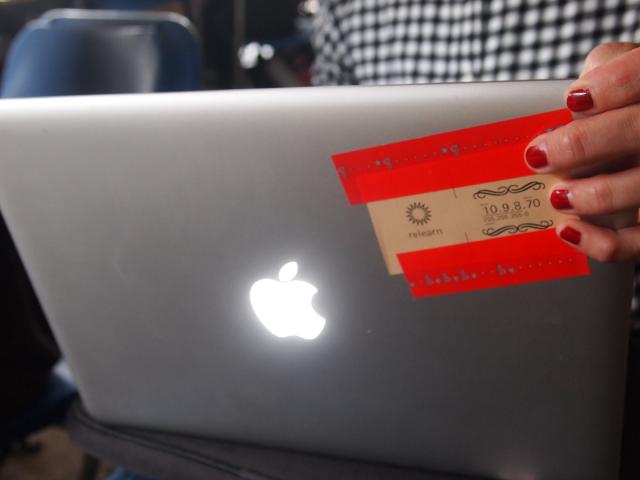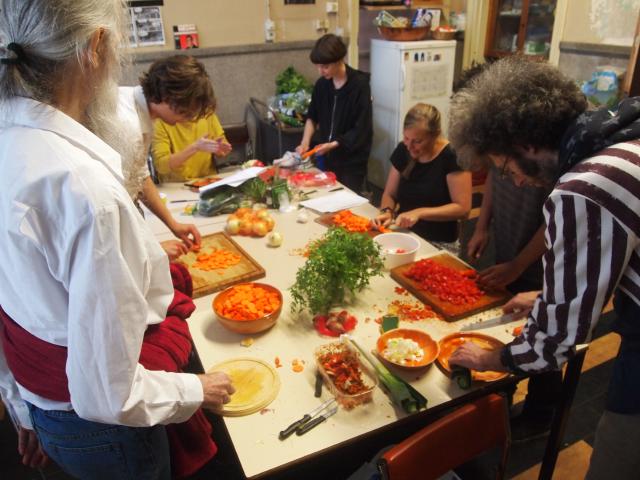 For more info have a look at the archive: http://relearn.be/2015/etherdump/index.html or at constant vzw's documentation: https://constantvzw.org/site/Relearn-2015-2342.html
Below the description of Relearn 2015:
Relearn is a summerschool which welcomes persons, artists, students, teachers from all backgrounds and disciplines. Participants will gather to learn from and teach to each other, beyond the traditional paradigms of education.
Free, Libre and Open Source Software plays a fundamental role at Relearn, as it facilitates a different approach to the tools we commonly use in our practices and lives. For instance, it can allow us to understand the influence that tools themselves exert on the way they are used, or the different social relations and economies that are formed between who creates and uses them. Such a questioning approach to technology feels urgent, in a time in which more and more social, political and personal issues are addressed by solely technological means.
In continuation with the previous editions, Relearn will research convivial, experimental and deviant methods and means in the fields of design, computing and education, challenging the normal roles and separations in them (teacher/student, developer/user, art/life…).