---
---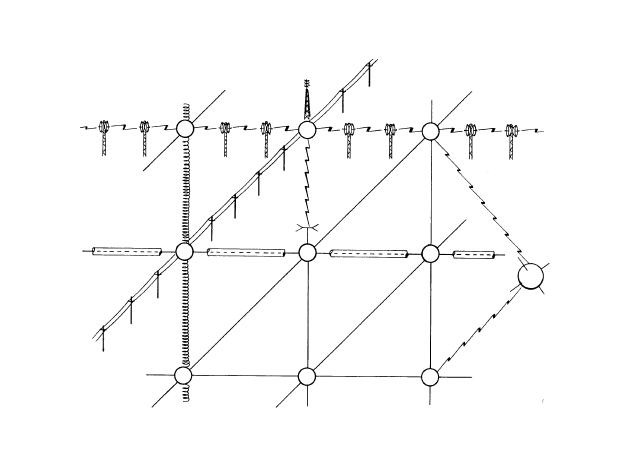 A practical workshop reflecting on the relation between the infrastructure, the protocols and the narratives of the internet.
The workshop will take place on the 28th of October in from 11:00 - 15:00 at Onomatopee (Willemstraat 27, 5611 HB, Eindhoven).
"The Internet is the first thing that humanity has built that humanity doesn't understand, the largest experiment in anarchy that we have ever had." Eric Schmidt, former CEO of Google, 1997
The quote above is exemplary of a widely circulated narrative that came along with the development of the internet and has remained similar throughout the years. The point of departure for this workshop is to look at the appearance of that narrative from historical, technical and political perspectives. The hands-on workshop will allow the participants to experience and understand how information is routed across the network of networks, in order to relate and compare the ideological narratives of the Internet with its day-to-day functioning. This will help to ground certain questions which otherwise seem technical and inaccessible into our everyday relation to technology.
This workshop is explicitly intended for people with a wide variety of backgrounds and experience. An interest in understanding the internet as a political actor in today's world is the only requirement. Please make sure to bring a laptop.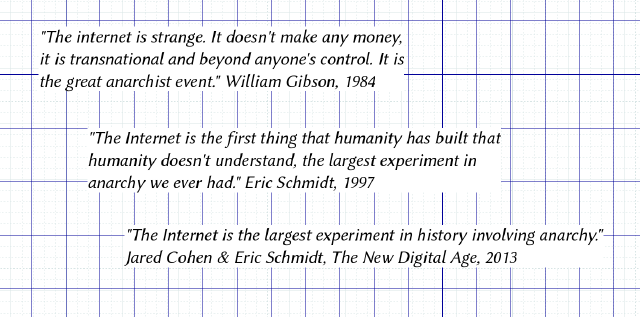 Some of the workshop outcomes