---
---

In the summer of june 2016 I was fortunate enough to be able to join a team of anthropologists lead by Christien Klaufus to Villa Maria del Triumfo, a cemetery in Lima, Peru. This cemetery is the second largest informal cemetery in the world, which means that, like most of Lima, it wasn't planned by the city. Instead, it grew incrementally throughout the years both in size and as a place of cultural significance. Since the beginning however it has seen an ongoing process of formalization which is the subject of the research. During the almost two weeks there I created a body of photographic documentation as part of that research.
These photographs will be exhibited in the Centre for Latin American Research and Documentation which is part of the University of Amsterdam. During the day of the opening Christien Klaufus will also give a lecture about her research into the cemeteries like Villa Maria del Triumfo.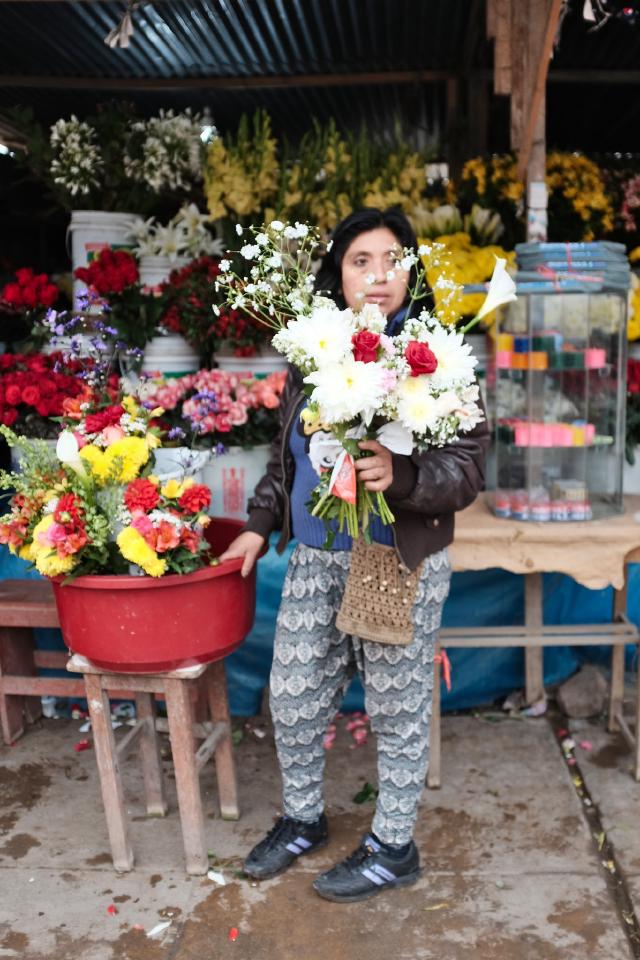 FRIDAY 11 NOVEMBER
Opening CEDLA Exhibition, 15:00h
'Deathscape as Livelihood. Daily activities at Cementerio Virgen de Lourdes, Lima, Peru'
Photographs: Roel Roscam Abbing; Text: Christien Klaufus
This exhibition draws attention to the ways in which a local community shapes, and is shaped by, the presence of a large cemetery in its neighborhood. Founded as an informal burial space in the pueblos jóvenes of the 1960s, cemetery Virgen de Lourdes has developed into a central place for local urban livelihoods. New urban projects are about to change that situation.
The first series portrays flower sellers and their products located outside the cemetery entrance. The future of their source of income is insecure due to plans to remove the stalls. The second series shows the importance of material culture as interface between private mourning strategies and public memorialization practices. The third series depicts the many morphologies of this 'city of the dead' and its interconnectivity with the surrounding 'city of the living'. The fourth series shows a variety of income-generating activities taking place on a daily basis near and on the cemetery premises.
15:30h CEDLA Lecture
'Self-help Cemetery', Christien Klaufus (CEDLA)
Discussant: Ana María Fernandez Maldonado (TU Delft)
This lecture builds upon the exhibition that narrates the story of Lima's informal cemeteries and their connectivity with the self-help neighborhoods which started to appear in the second half of the twentieth century. It is argued that the neighborhood life of today is mirrored by the activities in cemeteries. Lima's self-help cemeteries have developed into more than just a commemorative place; they are stages of frictions between informal and formal ways of planning and between small-scale businesses and powerful urban developers.